About the concrete lamps – how it all started.
Concrete is our beginning. We really love simple and minimalistic forms. Concrete seemed to be perfects material, it is durable, and we can make interesting forms out of it. Concrete is often, or maybe even mainly, associated with raw interiors, lofts, large spaces. In recent years, it has been experiencing a real renaissance. In a fairly simple way, you can get attractive forms from it, also in functional art.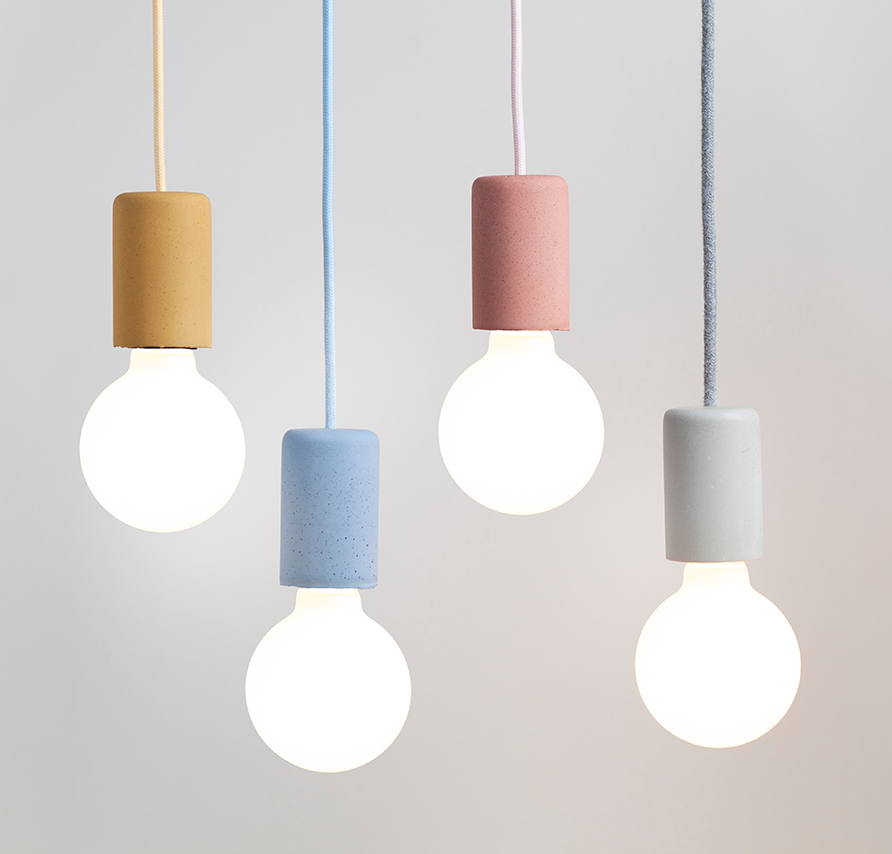 Concretne Lamps from ósma trzydzieści are handmade in our home workshop.
First – all ideas on paper. Pendant lamps, table lamps, rounded, slim? We draw, we correct, and we choose.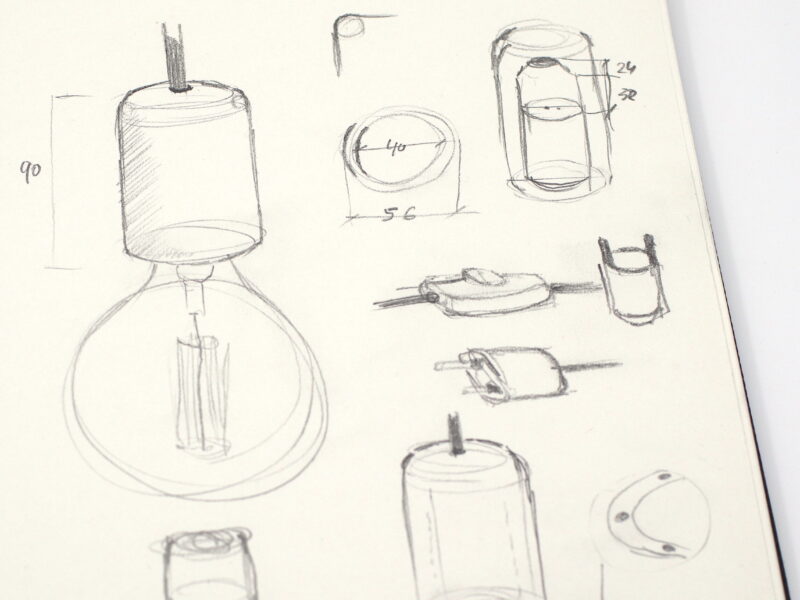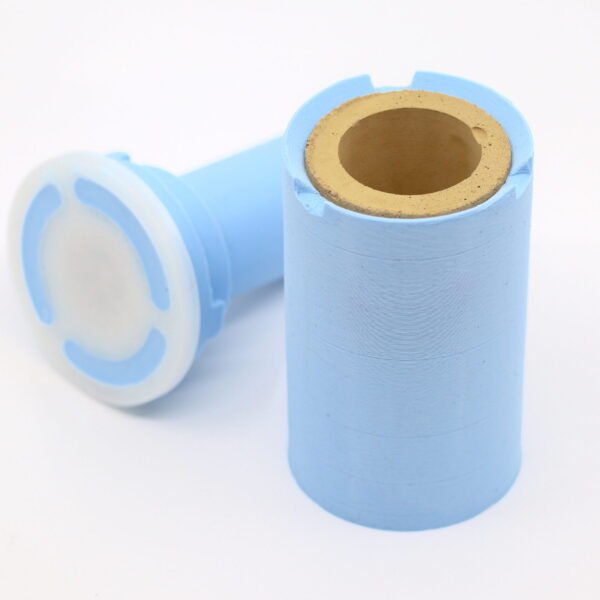 To gain the designed shape, the concrete must be properly formed. We get the right shape thanks to silicone molds, which are also prepared by us. We fill silicone molds with properly prepared concrete mixture and ….we are waiting. The mineral concrete we are using has this one huge value – it hardens in about 1 hour. Then, after we take it out from the mold it still needs few hours to dry properly. The slight grinding at the end and the base of the lamp is ready.
Because of the hardens process, each lamp has a slightly different structure. It makes each lamp special and unique.
Concrete doesn't always have to be grey. With appropriate pigments, we can give it any color. Such colored concrete, together with cable in chosen color and the right light bulb, makes the Concretne lamps look great in almost any interior, not only raw or loft.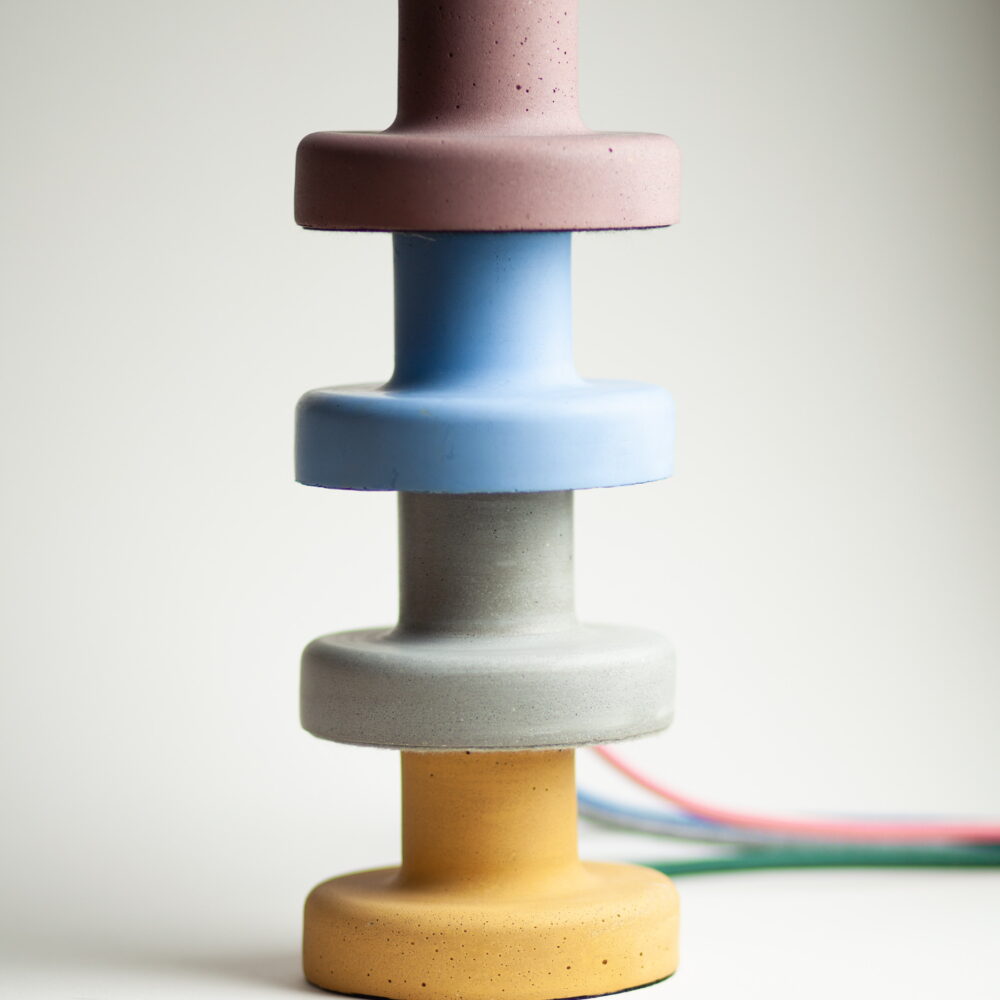 About the process of designing and printing 3D lamps - so how is it done?
Countless possibilities obtained thanks to modern technology; this is what 3D printing mean in a nutshell. Together with creativity of designers, engineers and artists, delightful and practical products are created. Such as the FLOWER lamp, whose special feature, created in the printing process, is uniqueness. Each element may differ slightly from the others, each lamp gains its individual "character"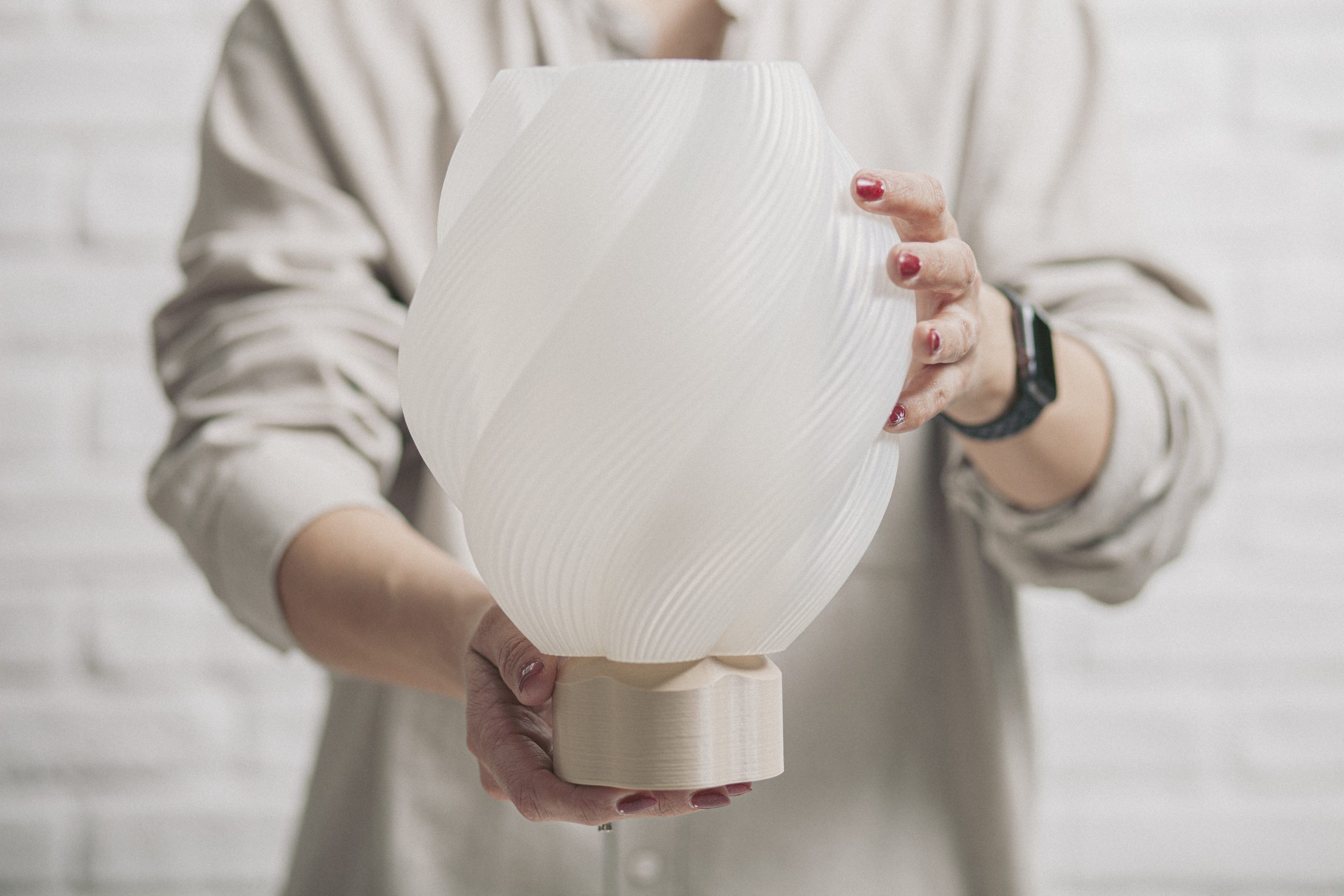 3D lamps from ósma trzydzieści are designed and manufactured in home studio located in Gliwice.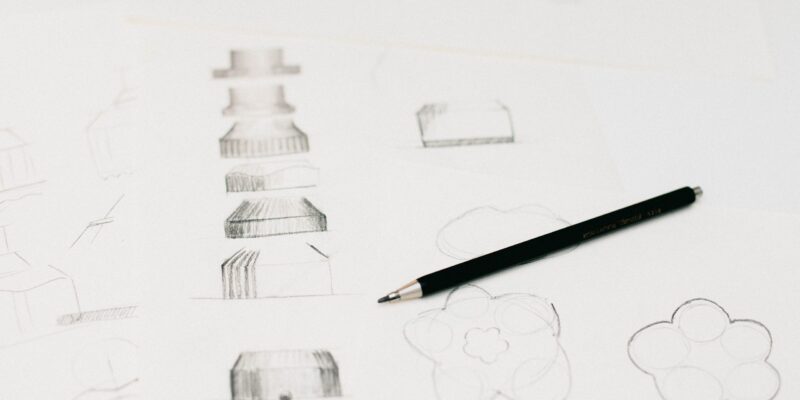 Manual design, paper takes it all – this way we are searching and designing firsts drafts. We inspire ourselves by nature, design icons and art.
Digital design phase – computer is a must; it is also necessary to know dedicated programs and math. From my point of view, it is the longest phase of designing the product. It requires patients, focus and knowledge.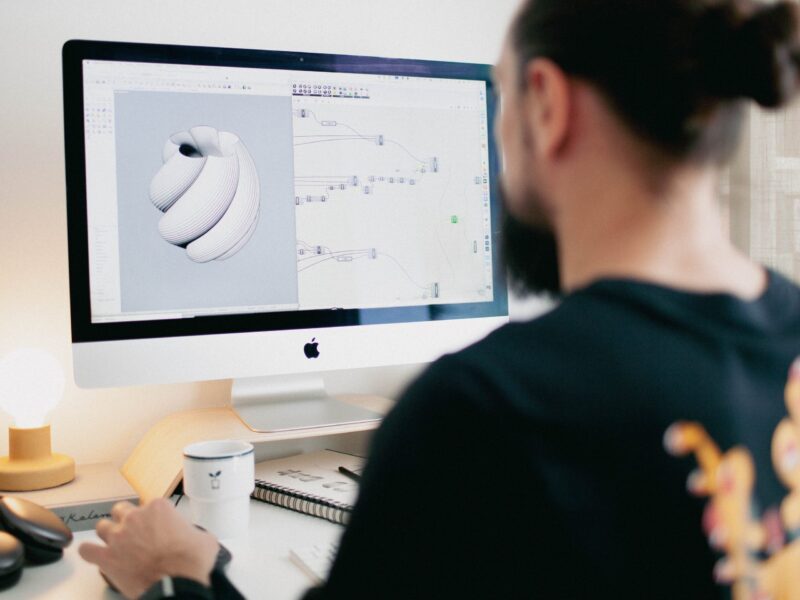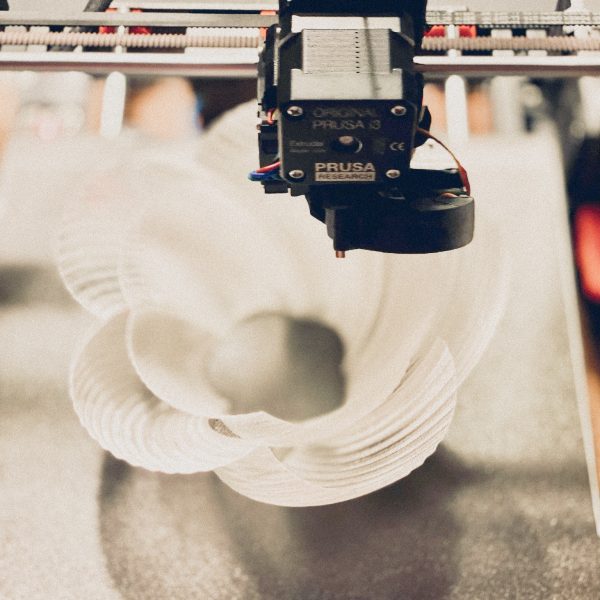 Printing – that is, we materialize a digital project.
This phase use to be stressful. Sometimes not all what we planned works according to the plan. Errors, bugs, and technical problems may occur. Designing and printing in 3D means continues learning and improvements. But when the final printed element fits the project, satisfaction is huge.
We carefully check each centimeter of printed product, as we want to be sure we are delivering the best quality to our customers.
If the final product contains more parts, as it is in a Flower lamp case, we must carefully connect all of them and make sure all fits perfectly. It is worth to observe that there are no screws or rivets being used. It is all due to perfect design.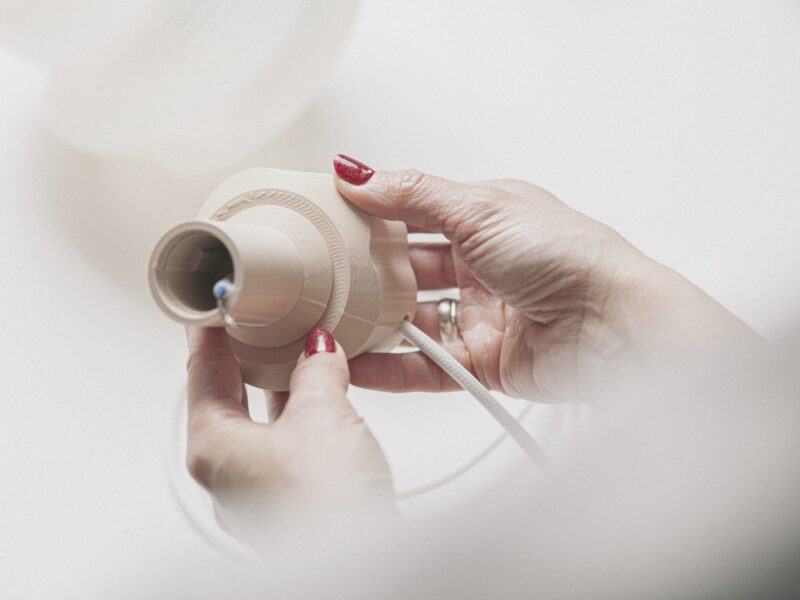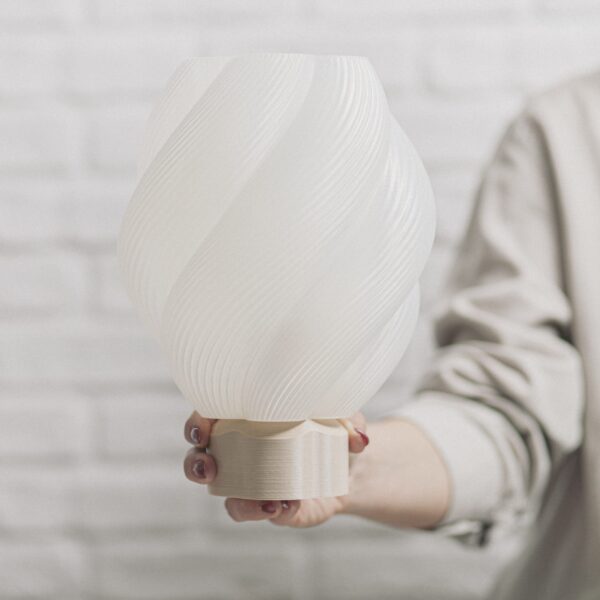 Her it is! We are shearing with you the result of our work. From idea to final product. We believe that our lamps will perfectly fits your interior.
Few words about materials we are using.
The definition of filament is quite simple. It says that filament is a thermoplastic material, that is most often used in the process of performing 3D printing, by using the fused material deposition method.
In this method, the applied material, which is an ordinary plastic, is squeezed through a special nozzle additionally heated to a temperature that facilitates its melting. Although 3D printing itself is still considered a new technology, the mentioned method was invented in the distant 1980s, and since the 1990s it has been one of the best-known methods of rapid prototyping.
For our products, we use PLA filaments, which are made of natural raw materials. PLA filaments are by far the most popular among all 3D printing materials. All because it is relatively the easiest to print, which does not mean that it is completely maintenance-free.
It is also important, that materials we are using are fully biodegradable. The future of our planet should be always considered when creating new products. In the process of printing, we are not generating any additional waste materials. Also damaged or failed printouts can be reused. We use filaments only from Polish producers.